If you work with WordPress, you are a web developer of some kind. Whether it is your full time job or just a side gig, you may want to display your work. As WordPress themes become more and more specialized, portfolio themes have developed rapidly. From their beginnings as a simple blog built for displaying images… all the way to stunning sliders and interfaces, here are some of our favorite Portfolio themes for WordPress.
These themes are a mix of commercial and free. They are all stunningly impressive themes to display your work. This post was recently updated for October 2012.  We removed some old, dead or broken themes and we added some very cool new ones.  Enjoy and please leave your comments.  We love to hear from folks who read Pingable.

Just updated for new WordPress Portfolio Themes for March 2013, enjoy!
Consider one of the best premium theme providers out there: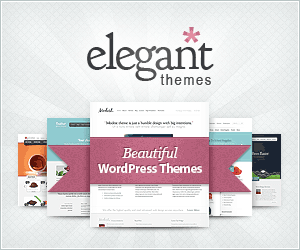 A nice, clean and professional business and portfolio theme with a responsive and progressive design.
With five color schemes at a price of $70, you can use this portfolio theme for displaying any kind of media.  A simple and fast theme that is open for customization.
This theme comes with fully layered PSD files and a very cool slider.  This portfolio theme falls into the "slick" category because of some pretty nifty features.
Display 3-in-1 | Download
A 3D and fading slider bring this portfolio theme up a notch.  Nice navigation is also hard to find with portfolio themes because designers spend all their time on the media display.
Five skins and jQuery integration make this a very solid portfolio theme option.  There are also lots of back end customization options so you won't be left with a boring, common theme.
Smart Portfolio | Download
The Smart portfolio theme is minimalist, and done well.  A custom admin panel lets you make it your own, even changing the layout from 1-4 columns.
Folio Portfolio | Download
The Folio Portfolio Theme includes category sorting which is not common.  It also incorporates Google Analytics and a custom design-icon tagging system.
Full PSD access and a robust back end admin panel let you take this theme from boring to custom.  A nice jQuery slider complements the overall nice "feel" of this theme.
The designers of this portfolio theme thought of almost everything.  Nested comments, AJAX under the hood, and 6 color schemes let you customize the crap out of this theme.
Choose from three custom jQuery sliders and 8 custom skins to make Pacifica your own.  Full support of the WordPress 3.0 menu system is included as well.
Gridly is a personal favorite because it has the grungy feel without feeling dirty.  Using featured images and jQuery masonry, this portfolio theme becomes fully responsive.
---